Breaking News
Brought to you by

Breaking News Article JUST ANNOUNCED: BIG BAD VOODOO DADDY IS COMING TO VICTORY THEATRE ON FEBRUARY 16 AS PART OF THEIR 25TH ANNIVERSARY CELEBRATION. TICKETS GO ON SALE OCTOBER 27 AT 10 AM!
View All Events
Page Content
<
October 2017
>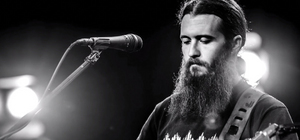 Cody Jinks
October 1, 2017 @ 07:30 PM
CODY JINKS With Special Guests Whitey Morgan & Ward Davis Rolling Stone said it best about Cody Jinks- "Rule Changing Country Music" With his smooth baritone and lonesome, dark-hued country songs, Cody Jinks brings his hugely successful tour to Evansville, IN on October 1st at Victory Theatre. The Saving Country Music Album of the Year award winner is proving that Country Music empowered by credibility has made its way to the masses. This did not happen overnight for Jinks, who has spent the better...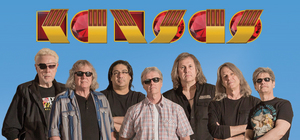 Kansas
October 14, 2017 @ 08:00 PM
KANSAS will be expanding their highly successful Leftoverture 40 th Anniversary Tour to more parts of the United States in the fall of 2017! Kansas will make a stop in Evansville, IN on October 14. Billboard announced the expansion of the tour in an exclusive article and interview here: http://bit.ly/2msBQCh For the first time in its 43-year history, the band is performing the hit album in its entirety. The tour showcases more than two hours of classic KANSAS music including hit songs, deep cuts, and new songs from their new album, The Prelude Implicit...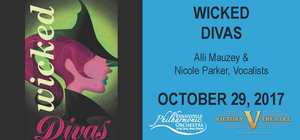 WICKED DIVAS
October 29, 2017 @ 04:00 PM
GIVE IN TO YOUR INNER DIVA AND JOIN US FOR A WICKED-GOOD AFTERNOON OF DIVA SHOWSTOPPERS FORM THE WORLD OF BRADWAY, OPERA AND POP FEATURING ELPHABA AND GLINDA FROM THE BROADWAY PRODUCTION OF WICKED . IN ADDITION TO FAVORITES FROM "UNTOLD TALE OF THE WITCHES OF OZ", ALLI MAUZEY AND NICOLE PARKER TAKE THE STAGE TO PERFORM FAVORITES FROM WICKED, GYPSY, RAGTIME, TITANIC AND CARMEN .