Breaking News
Brought to you by

Breaking News Article JUST ANNOUNCED: AMY GRANT IS COMING TO VICTORY THEATRE MAY 2. TICKETS ON SALE NOW!
View All Events
Page Content
<
December 2018
>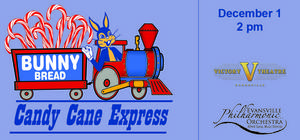 BUNNY BREAD CANDY CANE EXPRESS
December 1, 2018 @ 02:00 PM
PLAN TO HAVE "A MAGICAL CHRISTMAS AFTERNOON" AT THE BUNNY BREAD CANDY CANE EXPRESS CONCERT, SATURDAY, DECEMBER 1 AT 2 PM. THE EVANSVILLE PHILHARMONIC CONTINUES THE POPULAR ONE HOUR HOLIDAY MATINEE AT THE VICTORY THEATRE FEATURING EVANSVILLE NATIVES PAULA LEGGETT CHASE AND TIM EWING, THE EVANSVILLE PHILHARMONIC CHORUS, EVANSVILLE BALLET AND LEGACY DANCE COMPANY PERFORMING YOUR CHRISTMAS FAVORITES.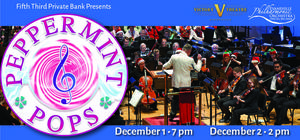 FIFTH THIRD PRIVATE BANK PRESENTS PEPPERMINT POPS
December 1, 2018 @ 07:00 PM
SPEND THE MOST WONDERFUL TIME OF THE YEAR WITH THE EVANSVILLE PHILHARMONIC ORCHESTRA AND EVANSVILLE NATIVES PAULA LEGGETT CHASE AND TIM EWING. WE WILL HELP YOU KICK OFF YOUR HOLIDAY SEASON WITH DELIGHTFULLY FUN CHRISTMAS CAROLS AS WELL AS HOLIDAY ORCHESTRAL FAVORITES LIKE TCHAIKOVSKY'S "THE NUTCRACKER."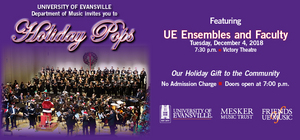 Holiday Pops
December 4, 2018 @ 07:30 PM
The University of Evansville Department of Music invites you join them in ringing in the holiday season at the annual Holiday Pops Concert. For nearly four decades, students, faculty, and soloists have shared their talent and celebrated the spirit of the season with music. UE's Choirs, Wind Ensemble, Symphony Orchestra, and University Band are among the ensembles audiences can expect to enjoy. Each of UE's student music ensembles will perform during the...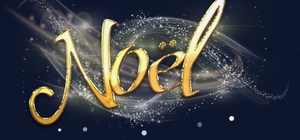 Noel - The little girl who saved Santa
December 7, 2018 @ 07:30 PM
NOËL, set in modern day London, tells a heartwarming tale of a little girl (Noël), who is preparing for her starring role in a school Christmas play when her mother suddenly disappears. To avoid being taken into care, Noël keeps her mother's disappearance a secret and embarks alone on a quest to find her. Along the way, she befriends a diverse group of homeless characters, who have themselves lost their way in life; Duchess, a lady with a mysterious past; Edgar, a disabled veteran and Nick, a curmudgeon who has lost his faith in humanity. As the story progresses, we...