Breaking News
Brought to you by

Breaking News Article JUST ANNOUNCED: CODY JINKS WITH SPECIAL GUESTS WHITEY MORGAN & WARD DAVIS WILL BE AT VICTORY THEATRE OCT. 1. TICKETS ON SALE FRIDAY, AUGUST 25 AT 10 AM
View All Events
Page Content
<
August 2017
>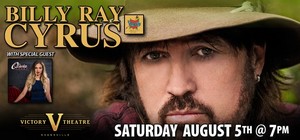 Billy Ray Cyrus
August 5, 2017 @ 07:00 PM
Billy Ray Cyrus is back and better than ever! Come celebrate the 25 th anniversary of the smash hit that started it all, Achy Break Heart , at the Victory Theatre on August 5 th . Cyrus will be joined by special guest, Nashville's rising star, Olivia Lane. ABOUT BILLY RAY: Throughout the course of nearly three decades, Billy Ray Cyrus has achieved international success as a singer, songwriter, entertainer, and philanthropist. He has sold millions of albums, charted 35 singles, 16 of which are Top 40 hits and continues to receive critical...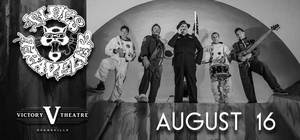 Blues Traveler
August 16, 2017 @ 08:00 PM
2017 marks the 30th anniversary of Blues Traveler's monumental career after emerging in the late 80's. Known for their improvisational live shows and tireless touring, their breakthrough, multi-platinum selling album, "four," features the hit singles "Run-Around" and "Hook," earning them a GRAMMY for Best Rock Performance. Throughout their career, the band has released 20 full-length albums, most recently, "Blow Up the Moon" a collaborative effort featuring a range of artists across the musical spectrum, representing country,...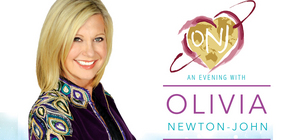 Olivia Newton-John
August 24, 2017 @ 07:00 PM
Internationally recognized, four-time Grammy Award-winning singer, actress, and breast cancer "thriver" Olivia Newton-John to perform live in concert at the Victory Theatre, on Friday May 19, 2017 at 7:00 p.m. With a career spanning over five decades with more than 100 million albums sold, Olivia's successes include four Grammys, numerous Country Music, American Music, Billboard and People's Choice Awards, an Emmy Award, ten #1 hits and more than 15 top 10 singles. She recently scored another #1 hit, this time on the Billboard Dance Club Songs chart...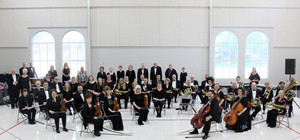 Wolfgang Orchestra
August 26, 2017 @ 07:30 PM
"Overture 1812" by P.I. Tchaikovsky "Hymn to the Fallen" by John Williams "Fantasie" by Gabriel Faure – Flute Soloist – Ben Hueftle Free Admission - by Free Ticket Only at the Victory Theatre Tickets available at local Evansville music stores.